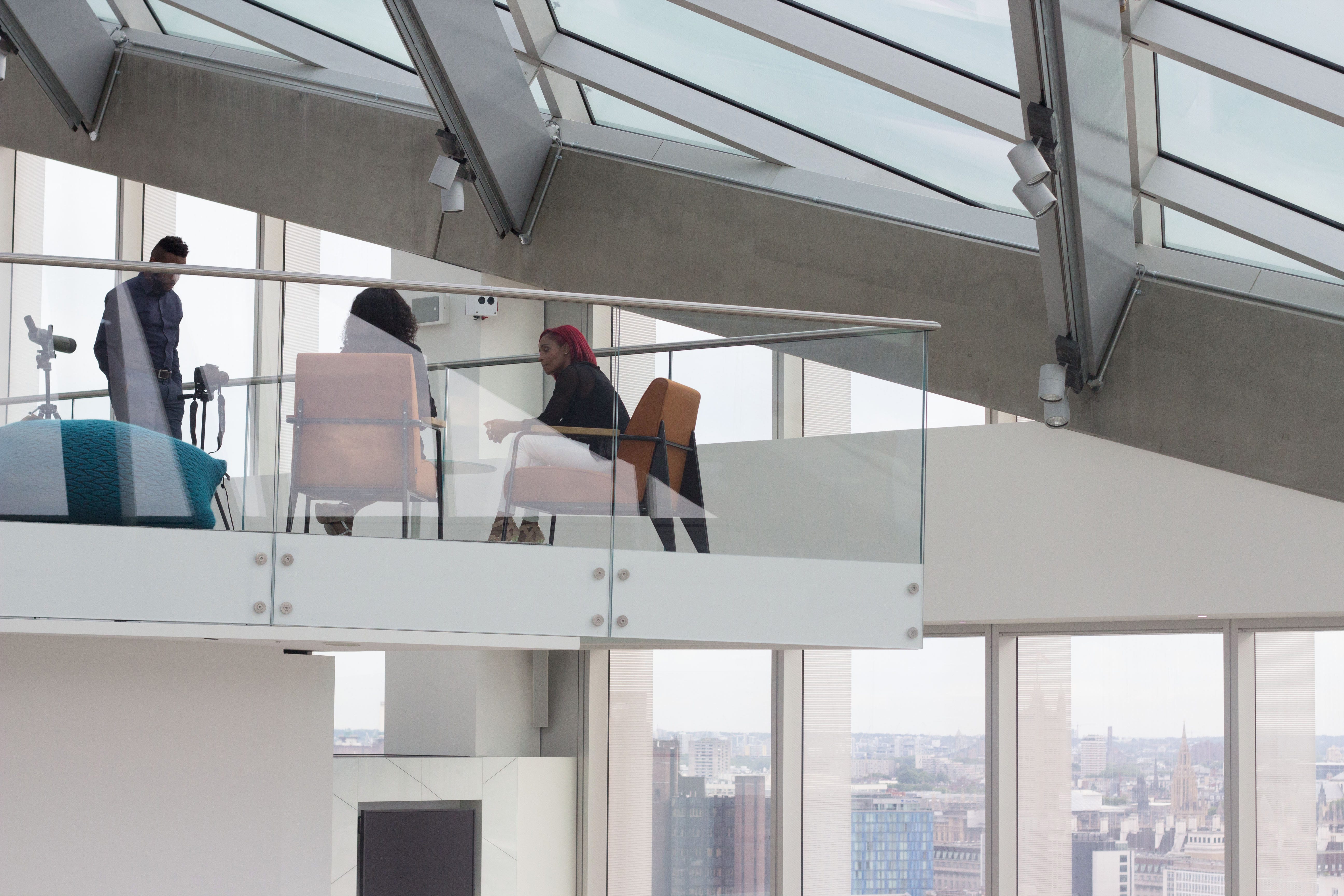 Selling B2B presents some unique challenges:
You're often selling products that are less fun or interesting than a lot of B2C products, but that serve a practical purpose.
You may have to reach and convince multiple contacts in different positions at the companies you work.
And especially for high-priced B2B products, you have to expect the decision-making process to take some real time and work.
Measure Twice, Cut Once
You'll Need a Plan


Web site renovation can sometimes be cheaper than building a new website from scratch, as long as you have a strong foundation.


Just like a kitchen remodel, you may just want to change the hardware knobs on the cabinets (a really cheap website fix) or knock down walls and re-arrange the whole floor plan (which would cost a bit more).

That doesn't mean that a B2B website design should just be a quick coat of paint. Even though the website might not be involved in the drafting of a contract or the physical exchange of money, it's still one of your best salespeople.

B2C companies have long realized the value of sales-ready website design to encourage consumer engagement, and it's time that B2B catches up.
Clear Writing
All too often we see B2B websites – particularly in the technology space – with unclear messaging. We check out these websites, read a few lines of the mission statement and executive summary, step back and go: "What the hell are they talking about?".
Too much jargon is a bad thing for your website. The simplest way to ensure website visitors understand your business and what it does is to condense it down into a few words. However, achieving a concise corporate descriptor is not easy – but in doing so, you arrive at a point where everyone in the business can quickly and easily articulate what your business does and when they speak to prospects, it's so easy to remember it sticks.
Answer Your Consumer's Questions
At the heart of every digital marketing campaign is high-quality, relevant content.
We – as consumers – expect to be able to find information online in relation to a product or service.


We also expect to be able to access and receive the above information in real-time. We don't want to have to speak to a salesperson or a marketing team to 'find out more' and will happily conduct research in our own time, visiting websites, blogs, forums or review platforms.
Tell the Prospect What You Want Him to Do
Have a variety of calls-to-action (CTA) to help prospects at various stages in the buying cycle.

Back if the day, if customers wanted to find out about a product or service – even if they weren't interested in buying anything – they had no choice but to hit the Contact Us button and speak to a business' sales team.


Nowadays, salespeople are involved much later in the sales cycle and typically engage when a prospect shows the symptoms of being ready to buy. CTAs such as 'Find Out More' or 'Download Now', for example, not only encourage action but encourage action in a way that isn't as oppressive as Contact Us.
Use SEO to Be Found in Google
Having typed in their search query, they are met with a search engines results page (SERP), showing them a list of web pages that include the specific term they searched for.


If your website does not show up in this list when your prospect search for the products and services that you provide – you are missing out on opportunities. Optimising your website is not only vital to ensure organic traffic, but also to increase brand awareness and business exposure.
SEO is fundamental and an ongoing practice that all businesses must partake in if they are to be found online for specific search terms relevant to them.
My Skills
We all have our strengths. I've perfected mine so you can focus on yours. Get in touch to find out how I can help.
Organizations like SCORE and the Chamber of Commerce often have free meetings to educate members about digital marketing. They are usually pretty basic, but if you're just starting out, they can be invaluable.